Expertise in Design and Construction
Imagining is the first step. Seeing the materials brings it to life.
The Barrett Outdoors Design Center is the place where you can come and personally experience different products. On display are various deck vignettes to highlight the Barrett teams' carpentry expertise using low-maintenance decking such as composite and PVC deck boards. The displays feature deck boards from several of the best manufacturers in a multitude of colors and color combinations and applications as main decking, picture framing, fascia, curves, and cladding.
On display are many different types of low voltage lighting on rail posts and risers. Featured also are composite and vinyl railing from various manufacturers as well many styles and colors of custom aluminum railing. Also on display are outdoor furniture and outdoor kitchens.
Contact us to discuss your project and make an appointment to visit the Design Center.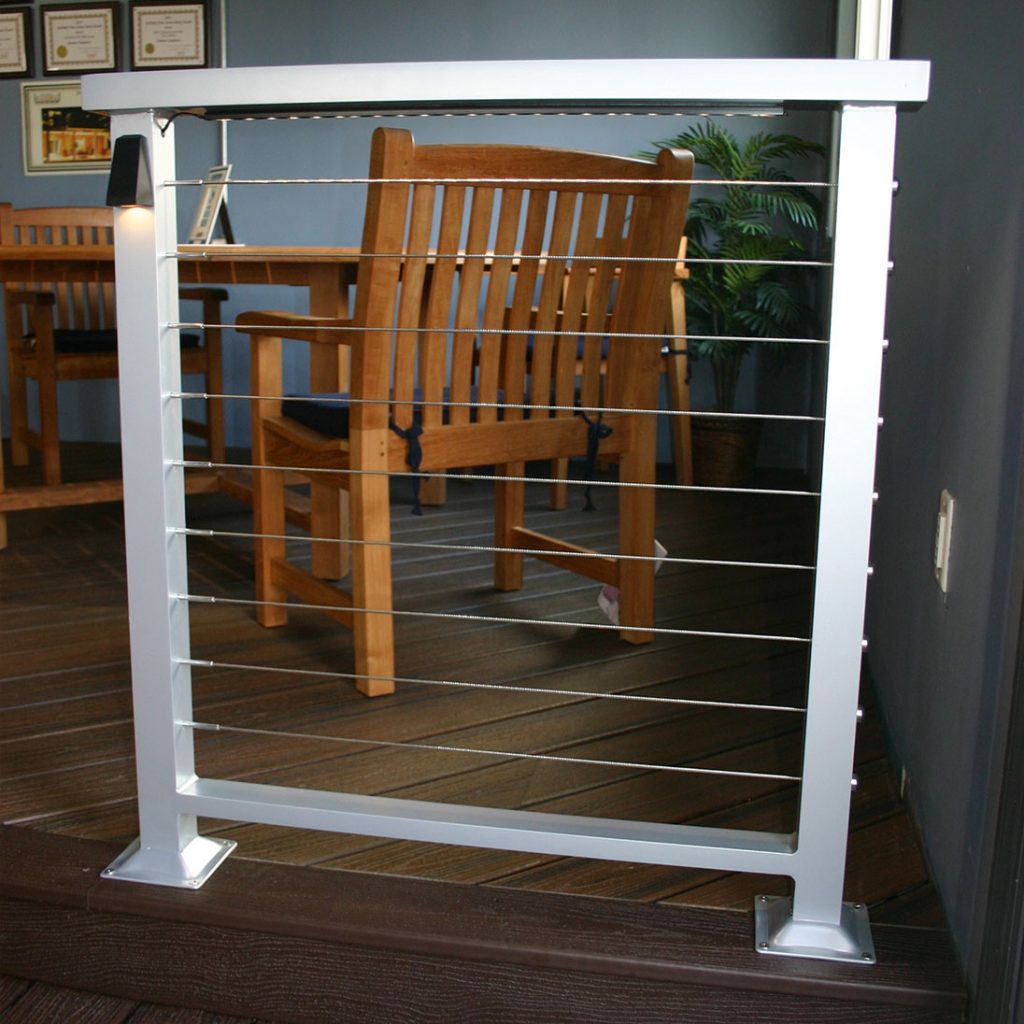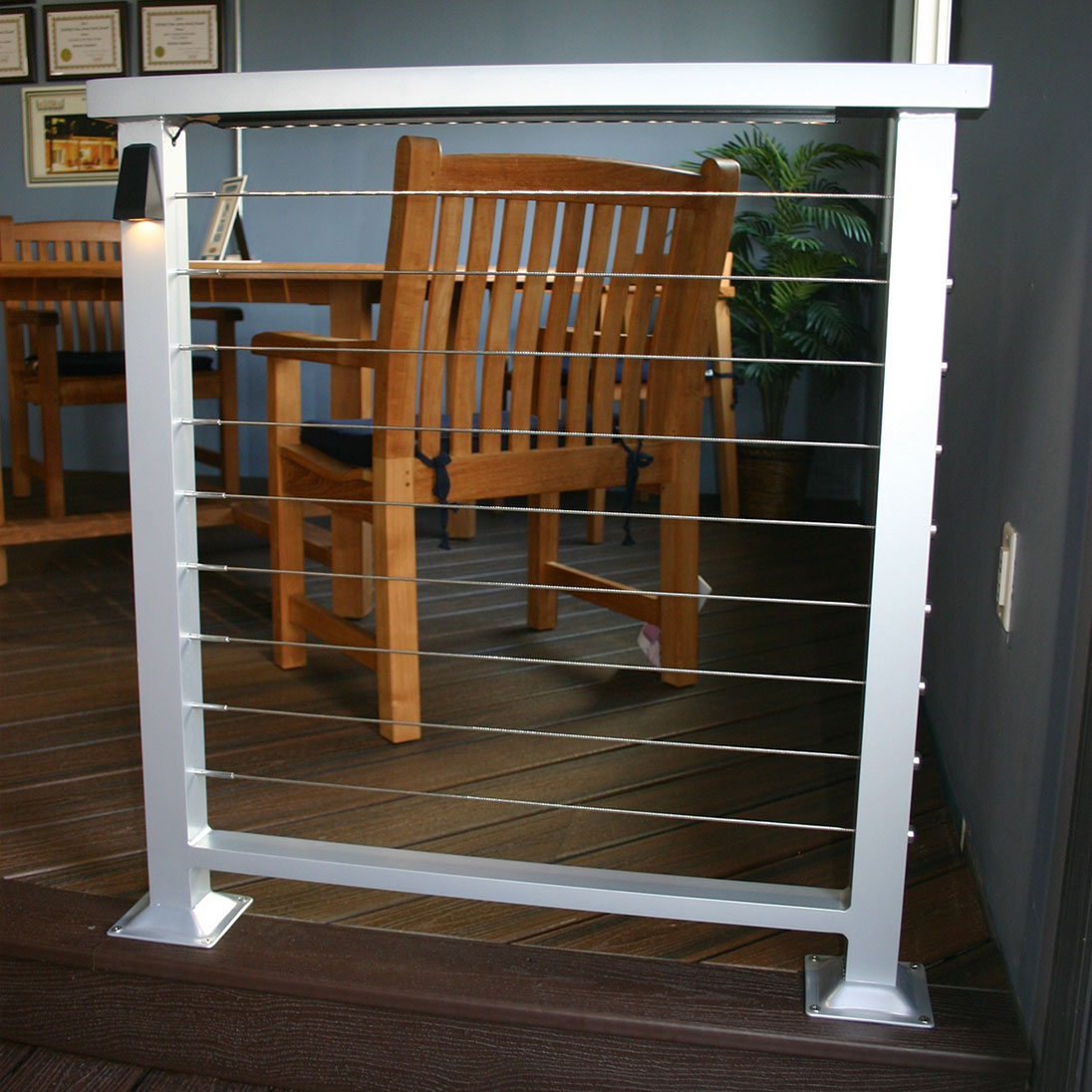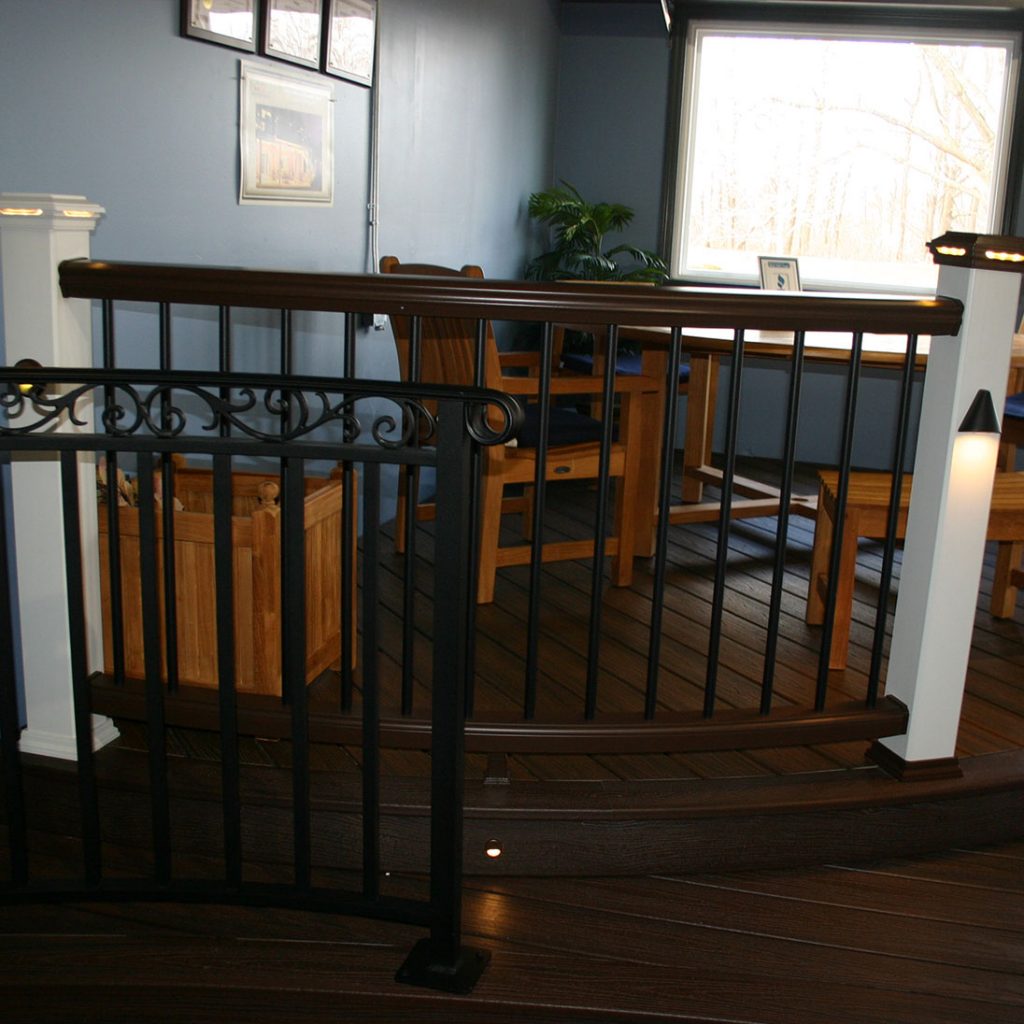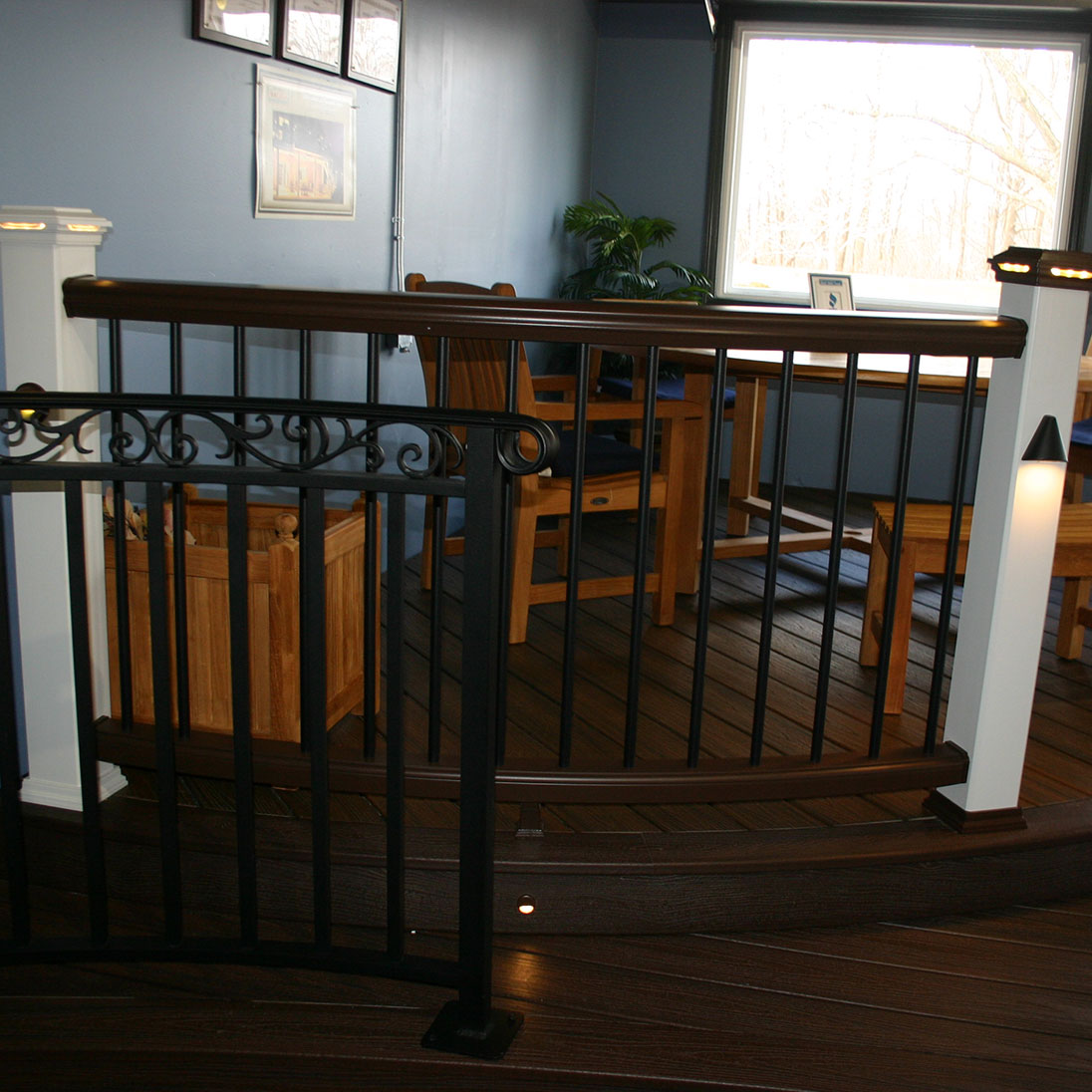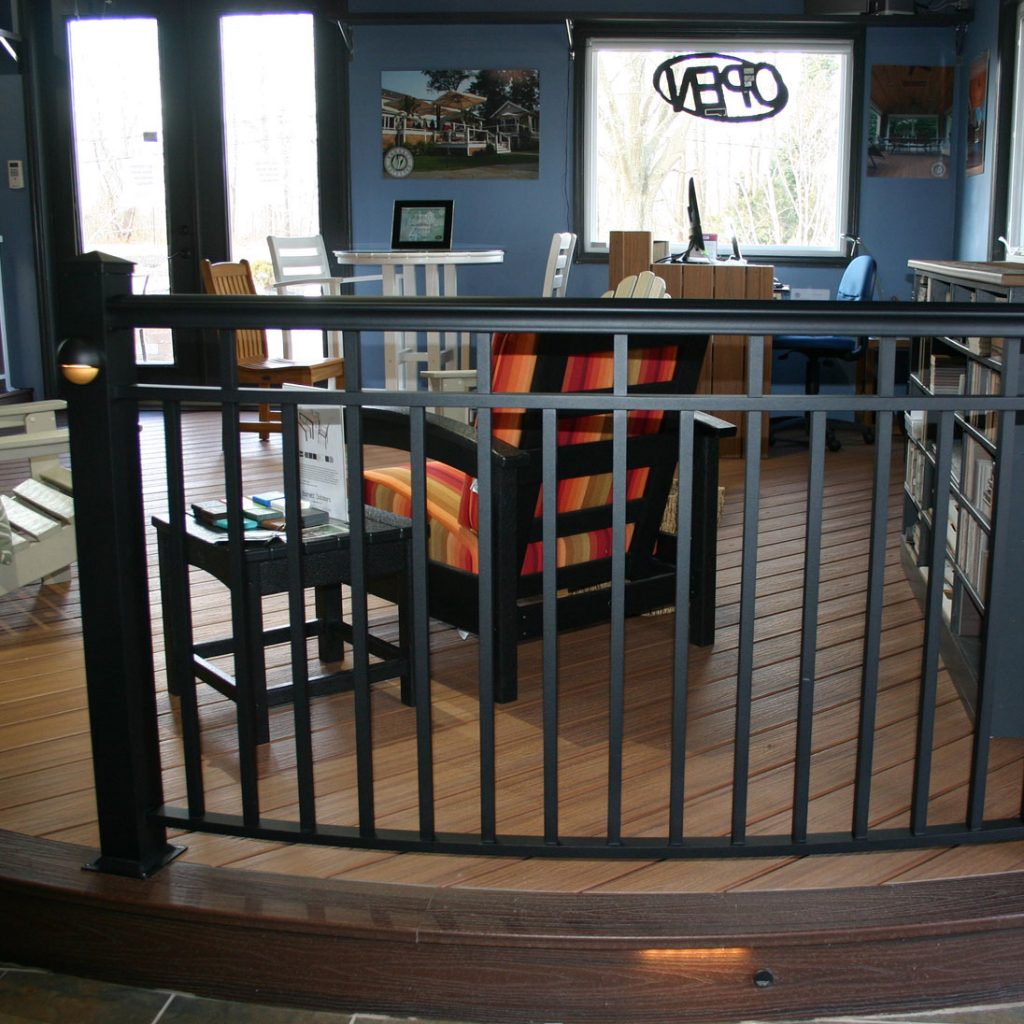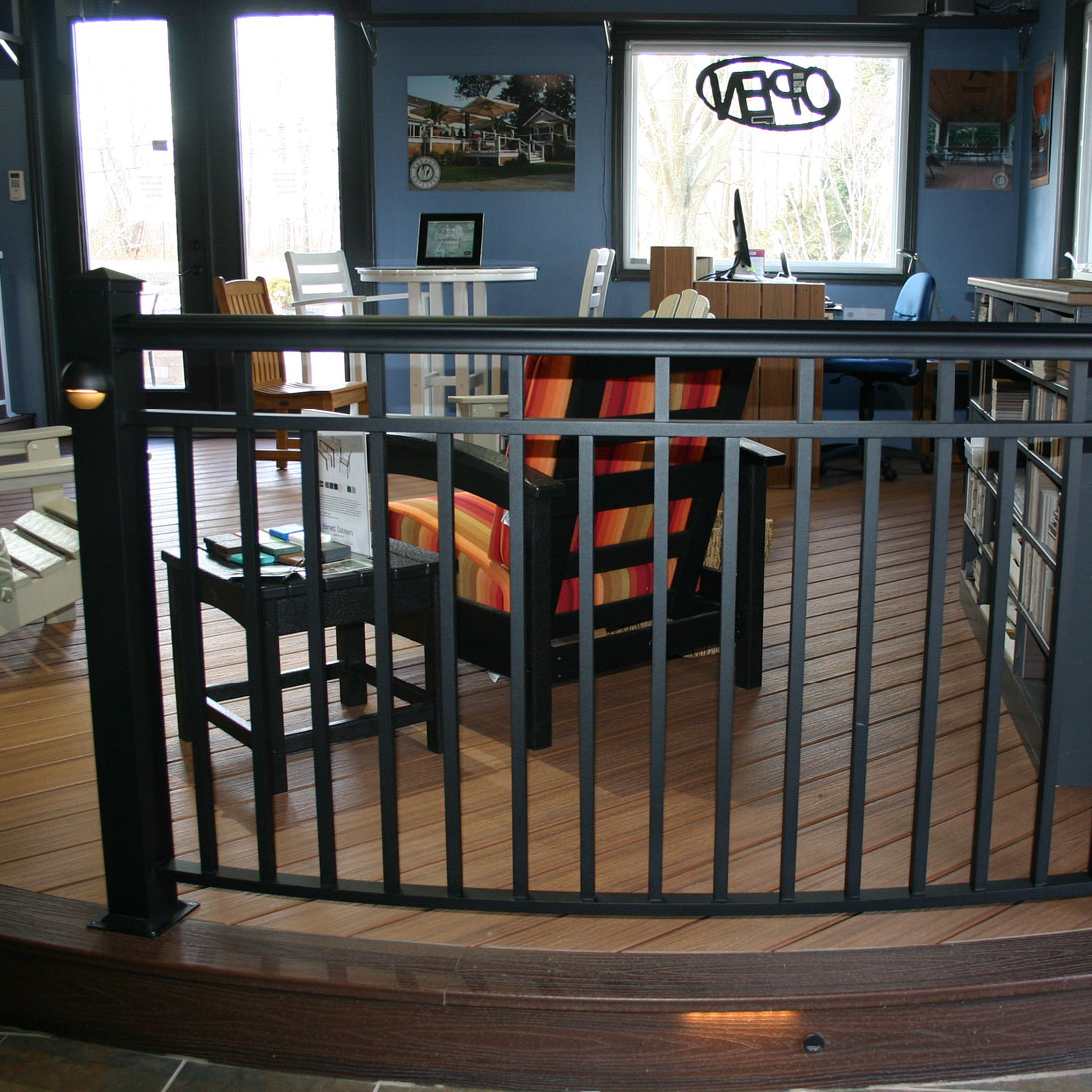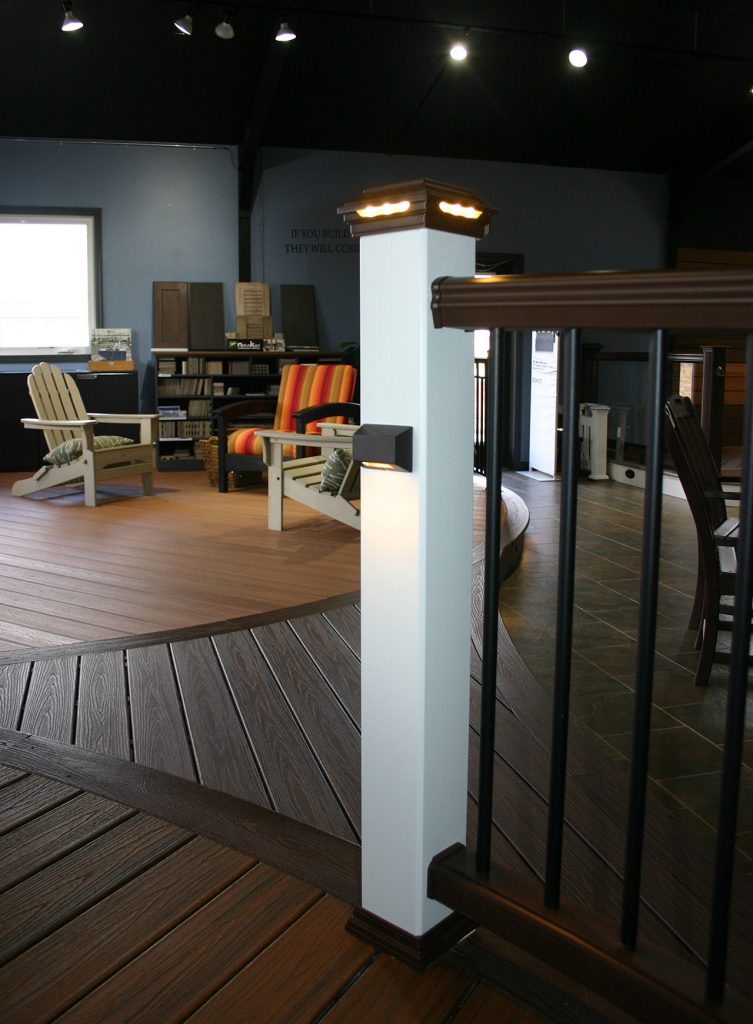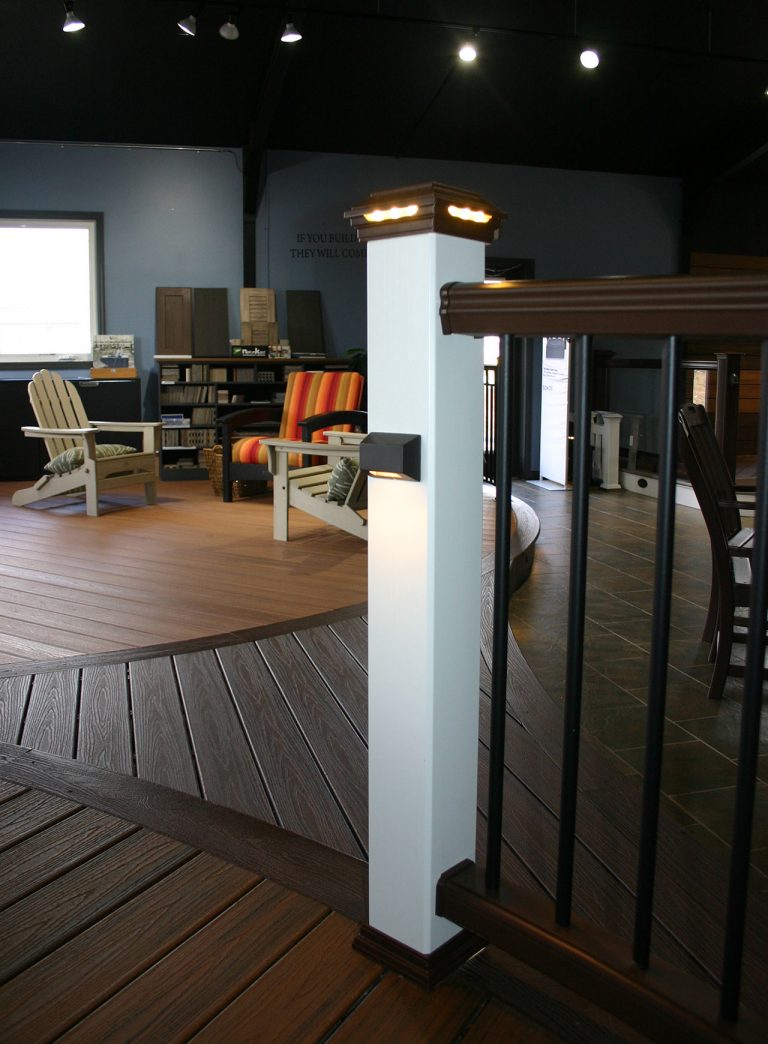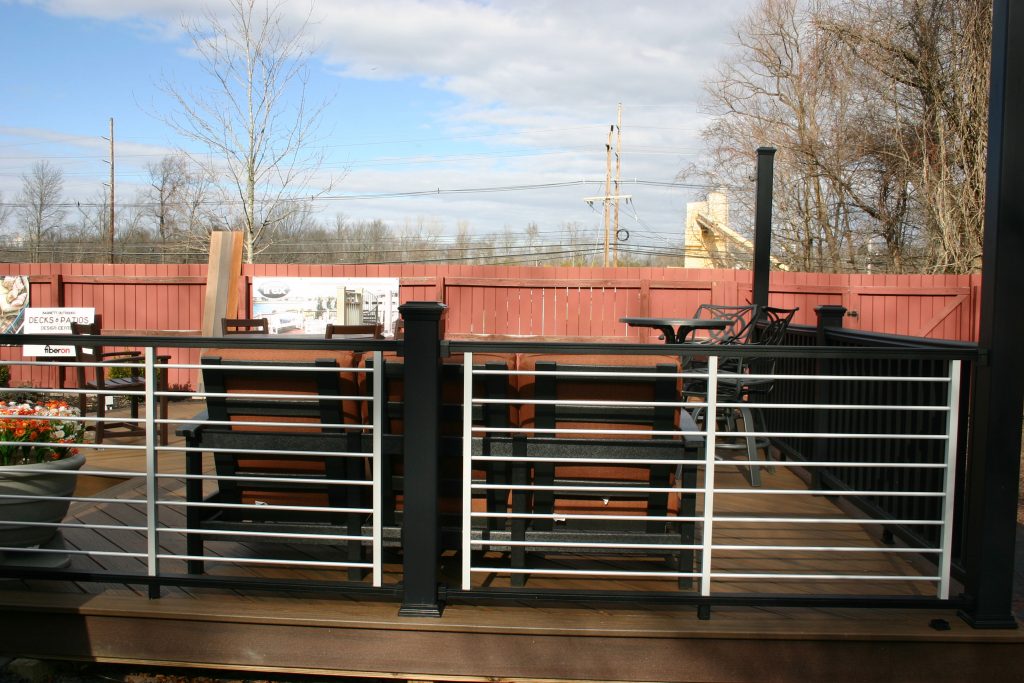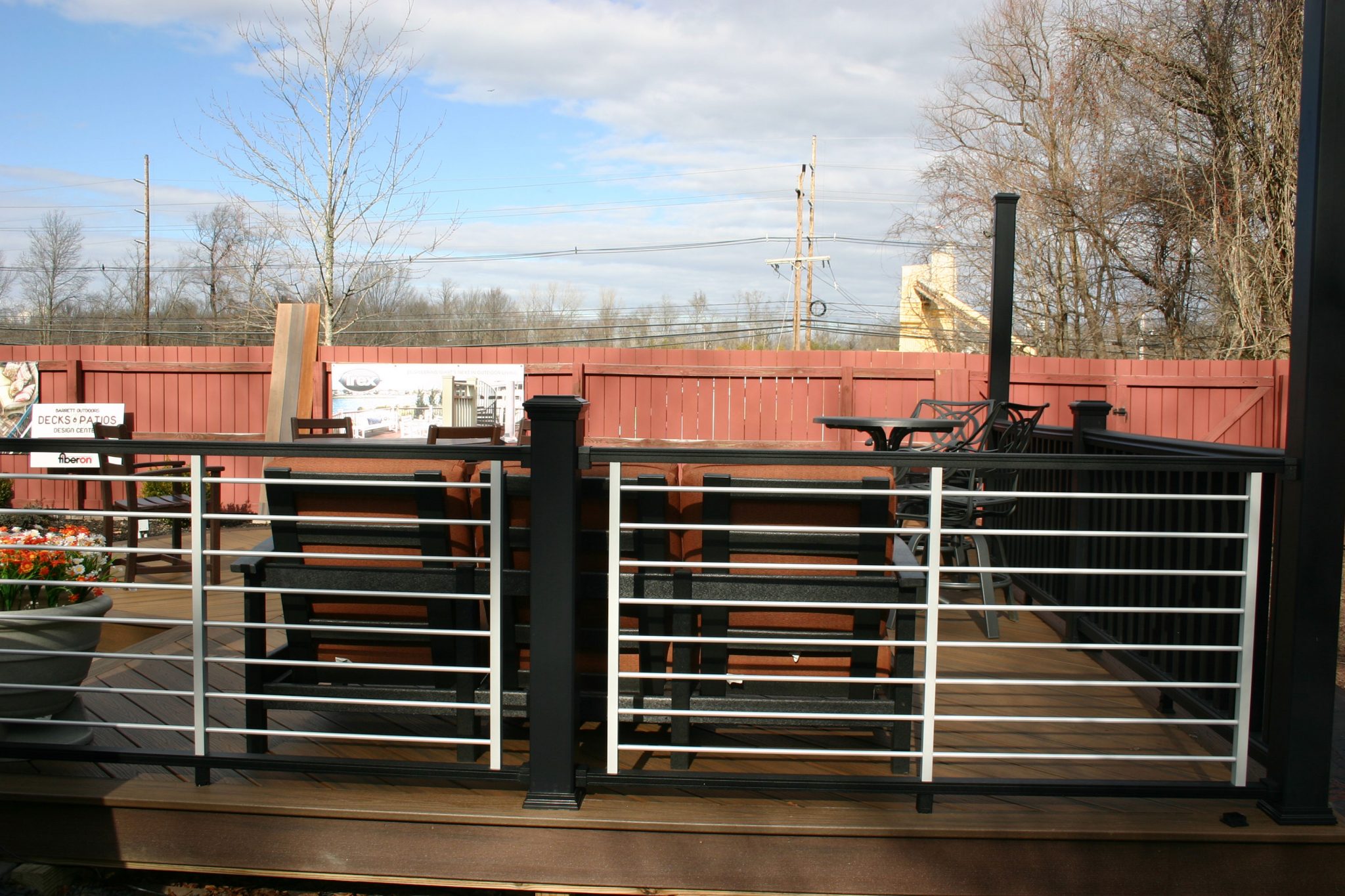 About Outdoor Project Materials
Composite and PVC decking have become popular choices. These products are very durable and require less maintenance than a traditional wood deck. They will not rot or decay, never need staining, and many have 25-year warranties. Regular light cleaning is recommended to keep your deck looking its best.
Do you wonder if pressure-treated wood or steel is better for your deck framing? Both are acceptable and code-approved. Barrett Outdoors works with a licensed architect to design your deck regardless of frame material to exceed code requirements for strength –built to support 1 ½ times the code-required live loads. Our expert carpenters then build to the design, which equals safety and your peace of mind.
If your choice is steel over pressure-treated wood, the steel beams and joists allow for longer spans, straighter floors, and fewer support posts underneath the deck. Applications where this may be preferred are large decks, elevated decks, and decks that will have water diversion systems and finished spaces underneath.